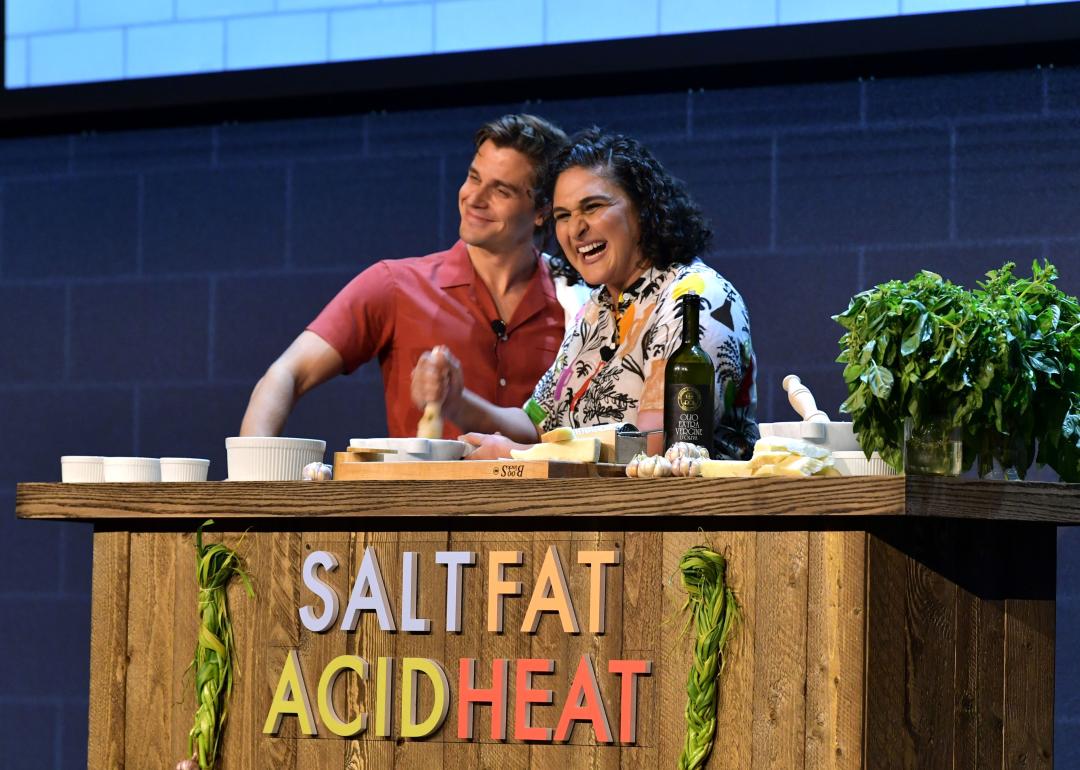 Stacker Studio
11 celebrity cooks who changed how we eat
Emma McIntyre/Getty Images for Netflix // Getty Images
11 celebrity cooks who changed how we eat
The first recorded cookbook likely originated in 1700 B.C. in ancient Mesopotamia, a collection of recipes documented on four clay tablets. Throughout history, families have passed down food lineages generationally through cookbooks or handwritten memos, allowing recipes of the past and present to circulate widely. The phenomenon of the celebrity chef came into existence only in more recent times.
At the beginning of the 19th century, the first "celebrity chef"—a Frenchman named Marie-Antoine Carême—became famous for making meals for Napoleon Bonaparte, as well as many other European royals, and publishing cookbooks.
The evolution of American celebrity culture again changed the way chefs and cooks influence how the public thinks about food. From Julia Child's trailblazing cooking show to today's food TikTokers and YouTubers, chefs and even home cooks are perpetually changing how, and what, we eat. Trends in food—ranging from the Jell-O molds of the 1950s to the COVID-19 pandemic's dalgona coffee craze—continue to evolve, reflecting the conditions of the place and time where they appear.
Thistle compiled a list of 11 chefs and cooks that changed the way many people cook, eat, or think about food. We define a "celebrity" as anyone who has a broad reach, either through more traditional cooking media like cookbooks and TV shows, or modern avenues like TikTok and Youtube. Their impact on the food world is examined through news reports, awards, name recognition, and expert opinions. While there are many influential cooks and chefs who do not appear on this list, we included a mix of chefs with formal training and cooks without, in order to capture the diversity of impactful people in food.
Read on to discover how 11 celebrity cooks changed how we eat.
This story originally appeared on Thistle and was produced and distributed in partnership with Stacker Studio.